Simet has been dealing with metal processing since 1979 and is celebrating its 40th anniversary
1979-2019: 40 YEARS traveled together
Together with you we have covered these 40 years, we have grown and evolved: alongside the historic sandblasting activity started in 1979 in the old premises of via Eritrea in Turin, we have introduced new, more professional, modern and environmentally conscious metals treatments.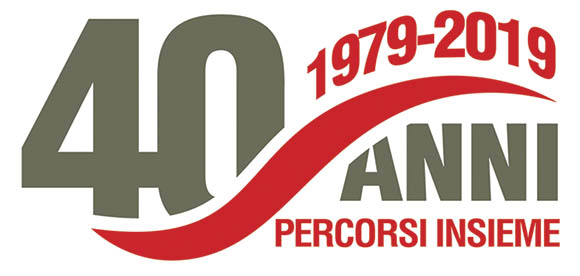 Since 2001 we have moved to the via Feroggio plant and, thanks to continuous research and development, we are now able to offer a range of processes that include paint stripping (thermal and chemical), vibroabrasion, shot peening, metal degreasing, industrial filters cleaning and the new green etCHing® technique, our flagship: the green evolution of chemical milling. We have believed from the beginning in the potential of this new process, particularly suited to thin and lighten aluminum components, so, in 2017, we expanded our premises by acquiring the adjacent factory that we dedicated to this innovative and ecological process.
Simet, in addition to the application of processing in the industrial field, has a consolidated know how in the treatment of racing and vintage car bodies: as real enthusiasts we follow and offer our customers paint stripping, dacening, silking and electrostatic painting treatments that report the bodywork to their splendor preserving its integrity and original geometry.
Finally, it completes the offer by Simet, the wood stripping service carried out at Essedue srl in Costigliole d'Asti.
Our activity in these 40 years has been a research path together with you: the passion, the seriousness with which we work and the will to look for innovative solutions attentive to the environment have been rewarded by the appreciation of our customers. For all this and for these 40 years: thank you!